From maintaining and repairing existing equipment at your location to designing and implementing new systems during the construction stage of your business we are your fire protection and prevention headquarters.
Professional certification is part of who we are at Industrial Fire Protection, INC. We attend regular certifications multiple times a year to make sure we can handle the fire prevention situations specific to your specialized industry.
---
Extinguisher service
Sales and Service of all types of AMEREX extinguishers
Including:
Dry Chemical ABC
Clean Agent
CO2
Foam and Water Mist
---
Hydrostatic Testing
Hydrostatic testing and repair for extinguishers, SCBA and fire hoses.
---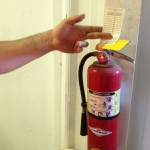 Inspection Service
Per—OSHA, NFPA, Manufacturer; Monthly, Quarterly, Semi–Annual, Annual, and Regulatory inspections of extinguishers, fire systems and suppression systems.
Monthly, quarterly, semi-annual, annual and specialized inspection and testing is available for:
Fire Extinguishers: Pressure, hose and nozzles, and ensure cylinder is up to date on inspection.
Fire Alarm: Inspect the control panel, detectors, manual pull stations, and audible devices.
Wet/Dry Sprinklers: Valve operation and sprinkler inspection.
Fire Hydrants: Flow testing and inspections.
Emergency Lights: Batteries, exit lights and one-year certification inspection.
Commercial & Industrial Kitchen Suppression Systems: Nozzles, fusible links, system installation and operational inspection.
Clean Agent Suppression System: Complete function inspection and testing.
Backflow Preventers: Installation, annual inspection, repair and maintenance.
---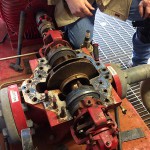 Fire Pump Service
We provide design, installation, weekly and monthly inspections, and yearly flow test. Also, maintenance and repairs on all types of fire pumps.
---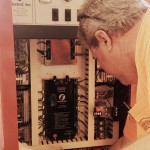 Fire Pump Startups
Certified FIRETROL Controller startups.
---
Suppression system Installations
Amerex certified to maintain industrial & paint booth systems, installation, service, inspections and repairs.
Very experienced in the installation, service, and maintenance of Restaurant kitchen suppression systems. Hood systems automatically detect and suppress fires with or without someone present 24 hours a day.
Design, install, and service a variety of clean agent systems. We can supply you with FM-200 or CO-2 fire suppression systems. Clean agent systems are used to suppress fires very rapidly without causing further damage or creating the mess of other methods. Needed in clean rooms, computer rooms and engine rooms.
Sales, Installation and maintenance of numerous types of eyewash stations. We are Ansi Z358.1 certified by OSHA standards.
---
Fire Hydrant Sales and Service
Supply, install and maintain fire hydrants. We make sure your fire hydrants are always ready in case of an emergency.
---
Backflow
Installation and testing of backflow preventers. Backflow preventers are often installed on fire sprinkler systems, culinary water, landscape irrigation, and boiler systems. These devices require annual testing and maintenance to assure proper function. Inspection reports are automatically forwarded to your local water authority as required.
---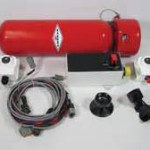 Off-Road Suppression Systems
Fire destroys billions of dollars worth of industrial equipment every year. It causes manpower losses, decreased property value, and in many cases, loss of human lives. We can protect your equipment from fire with a suppression system designed specifically for you.
---

Sprinkler Inspection & Repair
We offer inspection and service for all types of automatic fire sprinkler systems. We can properly inspect and repair your wet pipe, dry pipe, deluge and pre-action  sprinkler systems.
---

Training
Safety Training by 1041 Safety Instructor
Classroom, Live Fire Training, Safety Training.  We can design a training program to fit your needs.